Vietnamese Women's Day

Celebrating Vietnamese Women's Day on 20th October, Yakuzen restaurant would like to send to the other half of the world a special gift instead of best wishes because women are meant to be loved.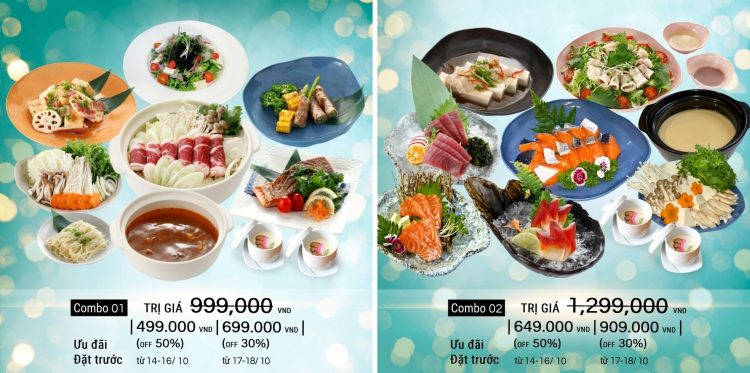 🌟 Only 03 days: 19th, 20th & 21st October when booking in advance, you will receive exclusive offers as follows:
▪ 50% OFF/ Combo – Contact for reservation from 14th to 16th October
▪ 30% OFF/ Combo – Contact for reservation from 17th to 18th October
🌟 Also, in order to save the beautiful moments of these days, Yakuzen respectfully presents small gifts as follow:
▪ Free 01 Photo with frame for each table.
▪ Free Voucher 200.000 VND for all female customers.
🌟 Coming to Yakuzen in these 3 days, enjoy delicous healthy food in a private and cozy space with the combination of shimmering candlelight, fresh flowers and and immerse yourself in the serene music will surely bring a fantastic evening. Let's pick up the phone and contact for reservation from today, don't miss the opportunity to give a surprise and meaningful gift to the women you love on this special occasion!
*** Note:
▪ The promotion is only applicable for booking before 19th October
▪ Split the bill is not applicable
▪ It is not applicable with other promotions
—————————
📲Hotline: 0914 273 235 hoặc Tel: 028 3636 9535
📖Menu: https://yakuzen.vn/vn/menu/
📩Inbox: http://m.me/yakuzen.restaurant
⛩ Địa chỉ: 4-6 Nguyễn Thị Diệu, p. Võ Thị Sáu, Q.3, HCM
Open: 10:30AM – 10:00PM (Last order 9:30PM)