New Healthy Salad Bar – Making your own salad dish

LAUNCHING NEW HEALTHY SALAD BAR – MAKING SALAD IN YOUR OWN WAY ONLY WITH 150.000 VND/ 1 TURN/ 1 BIG PLATE.
Along with typical sauces and more than 10 kinds of fresh toppings prepared by the restaurant's chef team every day, YAKUZEN restaurant wishes to bring the most delicious and nutritious salads to you.
Green vegetables are harvested directly from fresh YAKUZEN FARM every day, meeting strict growing standards, organic farming processes according to their own standards to ensure maximum nutrition and the taste of nature in each dish. eat.
YAKUZEN always wishes to bring full nutrients in each meal of the customer. Welcome to enjoy.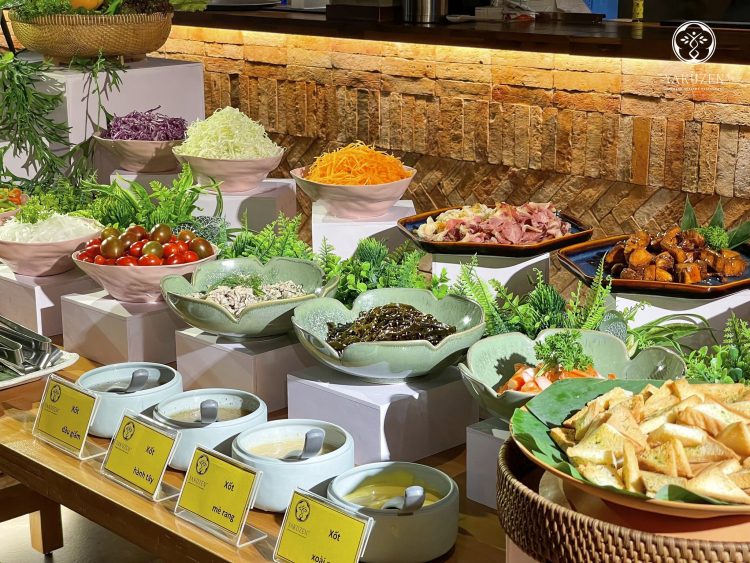 Opening time:
Monday to Sunday: 11:00-14:00 and 17:30-21:00
*Note:
The selling price applies to 1 plate/ 1 serving/1 turn.
Apply at the restaurant until notification of ending promotion.
Price does not include VAT.
-----
Hotline/ Zalo: 0914 273 235 - Tel: 028 3636 9535.
Fanpage/ Instagram: Yakuzen Healthy Restaurant
Address: 4-6 Nguyen Thi Dieu, ward. Vo Thi Sau, District 3, HCM
Open: 10:30AM - 10:00PM (Last order 9:30PM)
* Free restaurant parking, free cold towels.